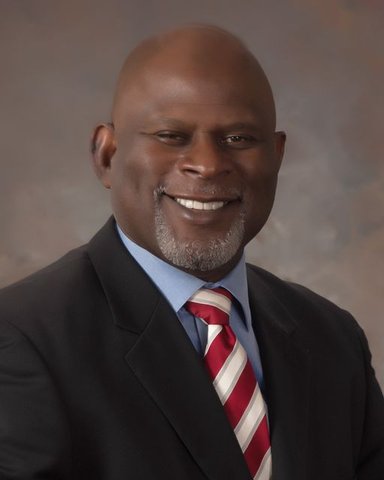 Welcome to Coffee High School, Home of the Trojans!
First, I would like to say thank you to the Class of 2020 and their families. This class had their senior year disrupted by a worldwide pandemic that no one saw coming. Their patience and understanding will never be forgotten; they truly are a class to remember.
Second, the 2020-21 school year is here and the staff has gone to extraordinary lengths in preparation for welcoming students, staff, and the community. When you enter Coffee High School, you will find a new and improved building. All of the walls have been freshly painted, bright new lighting and ceiling tiles have been installed, and up-to-date technologies have been stationed in every classroom. In addition, for the security of students and staff, a state-of-the-art security camera system has been installed.
Finally, in the wake of an unusual start to our school year, the worldwide pandemic has required us to put certain safety measures in place for the protection of students and staff. We will need the cooperation of students, parents, and staff as we embark on this unprecedented school year. Although some of our processes and procedures may look different, our core business of teaching and learning has not changed. Our goal and intent are to meet the needs of our students and provide a world-class educational experience. Please visit this site often to gain valuable knowledge and information. If your question is not answered, do not hesitate to call the school. We will be happy to assist you.
So, on behalf of the staff and faculty at Coffee High School, thank you to parents and students for allowing us to meet your educational needs. It's Great to be a Trojan!
Dr. Rowland Cummings
Principal
Coffee High School